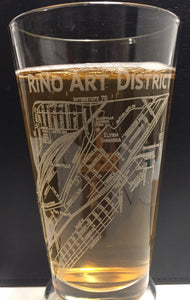 Thank you for the great support for the laser etched drinking glasses with the various neighborhoods on them. These have been discontinued. They were a great project, but not sustainable to keep making.  Now they're collectors items! 
---

New Central Park neighborhood coasters!
Check out the new coasters featuring Stapleton neighborhood official artwork on wooden coasters.
---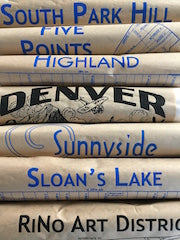 Check out new tea towels! One features a classic drawing of Denver's Daniels and Fisher Tower and the other a 1938 postcard advertising Denver Air Mail Week. Both are very cool and are printed in black ink on our traditional white flour sack fabric. We have also redesigned our website - we hope you love it!
---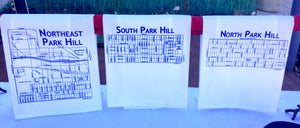 Tea towels with neighborhood maps of South Park Hill, North Park Hill and Northeast Park Hill are 
now
 available. 
---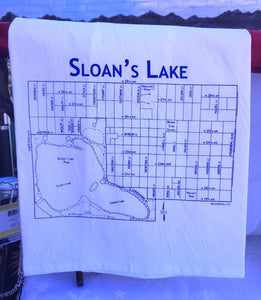 Check out the new Sloan's Lake neighborhood tea towels. The map even includes walking paths within Sloan's Lake Park.